Summer Slide Webinar hosted by News-O-Matic

Summer Slide – Created with Haiku Deck, presentation software that inspires
Here are 20 Tips to Ward Off Summer Slide:
For a Webinar hosted by News-O-Matic, Teachers With Apps shared some tips for how to prevent SUMMER SLIDE, more than ever we need to be creative and turn kids on to LEARNING. The focus is on LITERACY & putting kids in the drivers seat. We all need to be thinking outside the box, put those worksheets away…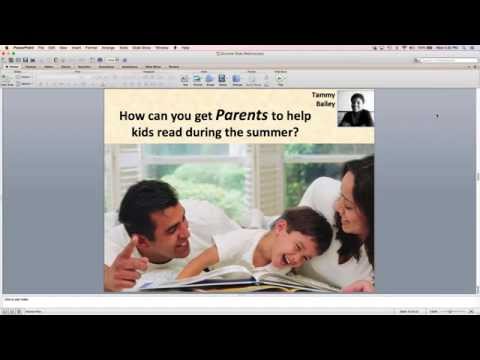 In case you are not familiar with Teachers With Apps we are an educational app review site, focusing on the best of the best in educational apps. Recently we ran a blog focusing on twelve of the reputable app review sites. The following are tips aligned to the slide deck above to help keep summer slide to a minimal.
News-O-Matic Education, is one app that I used daily while teaching in the middle school resource room, it is adaptable to many levels (recommended for second thru fifth) with five new articles featured every weekday, this app has something for everyone! BTW News-O-Matic has an extensive number of teaching tools from daily curriculum guides to interactive maps and quizzes, options for kids to have students react to the news and to interact with peers around the globe, as well as the option to custom reading levels.
One of the first things I always did as a teacher was make sure that all of my students left for the summer break with a journal, writing is the overlooked cornerstone of literacy. It can be as simple as labeling a drawing or as complicated as including details in a diary. The beauty of journal writing is that it can be the uncorrected free flow writing of student choice with no boundaries.
This is a diary that my daughter kept while attending a summer day camp, it is chock full of explicit descriptions of activities, quick reflections and memorable photographs of that summer fun with new friends and far out excursions… The stickers and scrap booking materials can be a turn on to get reluctant writers writing!
I saved student-writing samples to help create new lessons for writing workshop. This page is from a student's learning log in summer school and although the it is hard to see exactly what's going on here, we were doing an author study of William Steig and in the pocket students wrote their own questions and answers about the author. Kids were amazed when I brought out the Shrek book and explained that it was a book way before it was a movie.
This is a travel log that my son kept when he was eleven years old, it includes tickets stubs, sketches, details about restaurants, museum visits, landmarks and even an entry about a toy in a shop window… It is a wonderful way to think about a vacation while experiencing it. An outlet for busy hands and a wonderful momentento of a special trip.
This timeline from one of my former students was the perfect tool for him to utilize his artistic talents and I wish he had this keepsake with him. I was delighted to find it in my writing workshop binder and be able to share here. Planning skills are put to use in this type of activity and it is a great remembrance of milestones. Simple on the surface yet it demonstrates critical thinking skills.
Visual literacy is everywhere, but an often-overlooked element in our everyday life and here is just one example of the type of common activities that surround us that we can get kids involved with being makers. Could be as simple reading directions on the GPS or as complex as a teacher assigned alternate book report  – that involves map making representing the specific chapter or plot in a book.
Now, for some app suggestions: The new trend in the app world is really exciting for me, as a special education teacher, the integration of manipulatives that interact with apps is exploding, and getting tangible objects back in the hands of kids is such a welcomed development. Beside Tiggly, and Osmo other products exist, Marbotic uses classic wooden puzzles, and BlueBee Pals that are blue tooth enabled stuffed animals that work with virtually any app. One new release is called the Storied Myth developed for older children and uses physical objects to solve puzzles.
Anti-Coloring Book series, a staple in my classroom for over 20 years now has an app!  These books are great for promoting critical thinking skills, fostering creativity and encouraging risk taking and are now available in one very cool tool, the thinking behind the open ended questions, with no right or wrong answers enables kids to problem solve via self expression. PERFECT for summer.
Avokiddo never disappoints, two adorable characters Beck and Bo in a unique collage environment take kids on all kinds of literary adventures. These two endearing friends keep kids engaged and learning in exploratory play fostering vocabulary, prediction, analytic problem solving and are FULL of surprises and lots of laughter.
Stack the States, a tried and true classroom app involves more than map skills, students are prompted to answer a series of questions involving capitals, bordering states, locations and nicknames to proceed with the gameplay. No assessment piece needed here, you can witness the learning going on first hand by observing play. BTW this app like many can be played with small groups of students for an optimal learning experience.
Bobo Explores Light is a science app that includes a comical robot with a sense of wonderment. It shows the workings of 21 different light-related topics through 3D. It engages readers in hands-on experimentation to build a deeper understanding of scientific concepts and it has additional videos, animations, and articles all with Bobo – there is no shortage of friendly humor here.
Star Walk Kids is an awesome family sharing app whether you use the original app OR the newer kids version. Star Walk Kids has put their focus on engaging users in a complete educational experience and getting all involved inspired to learn about the universe. Great features include short animated films explaining cosmic phenomena in simple terms. Possibilities for creative projects are endless with this stellar app.
Exploratorium a San Francisco science/art/ museum has a duo of hands on apps that have literacy components throughout. They have a WOW factor that keep kids engaged and coming back again and again, the titles are Color Uncovered and Sound Uncovered and these apps are for the curious at heart. These two sleek magazine style apps feature illusions, phenomena and experimentation. Brilliant!
Curriculum Associates in conjunction with the Artgig apps have a must have classroom app designed to expand vocabulary skills for older students. The Title, initially a turn off for me was a real turn on for students and the Worlds Worst Pet showcases Snarggle who leads kids through all kinds of scenarios including a take on the infamous CUT the Rope concept with quick paced word play, a must have for middle school…
Maker Movement – if you are not familiar with this term it is the philosophy that acquiring new knowledge and understanding how things work is greatly enhanced by the power of doing. Certainly not a new concept but with all the emphasis on test prep, etc. it has been neglected. Technology provides a natural segue in which to promote student-centered teaching practices to engage learners of all ages and put them in the drivers seat.
Read, Read, Read – Apps for every possible interest and level from the state of the art apps from UK publisher Nosy Crow remaking classics with a 21st century digital twist to the gorgeous nonfiction picture book apps done by Dawn Pub with their library of nonfiction books celebrating nature, to the graphic novels of Annie Fox and her Middle School Confidential Series that couldn't be more spot on for the tween population. Book apps are a whole new element and these are only a few of the exemplar ones.
Teachers With Apps, we field test all of the apps we review with real live kids and we've discovered that you don't know the magic of an app into you put the device into the hands of a child – this was just a quick tip of the iceberg overview, visit TWA regularly for updates.