Animal Rescue
 by Patrick George Ltd is a darling new app that not only supports the integrity and survival of animals, it teaches young children the importance of humane treatment of all creatures. This app is intended for the five and under crowd and it has been designed with meticulous attention for this specific age group. It starts out with a baby elephant performing in a circus ring and the intuitive navigation seamlessly implies to swipe the page. This first transparency sheet enables the child to move the young elephant over to the other side of the page and reunite it with its parent in its natural habitat. Wow, a rescue hero! Another swipe and you are on to the next animal. Or, children can choose from the 14 different animals surrounding the screen to decide the sequence of 
events. Th
e developers of this app put the child right into the driver's seat which enables personalization of the learning experience and gives them a choice as to how their play unfolds. Children we worked with were thrilled when they moved the animals over to their appropriate setting and watched in awe as the simple animations exuded happiness from both animals.
What a great combination of FUN and learning the Animal Rescue app has to offer!
My favorite feature of this app is the fact that it contains no words, which not only disables any language barriers, it opens up an invitation for parents to get involved in the play. Most likely a child will have questions, what a wonderful opportunity to use this quality time to have discussions and promote curiosity as well as teachable moments. Isn't this what we want? Parents getting involved in their child's screentime and making the most of the gameplay.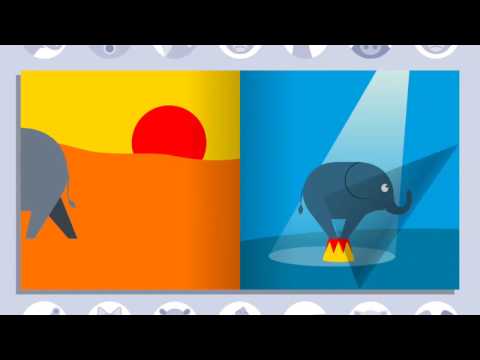 Another feature that needs commendation are the big, bold graphics that are perfect for the intended population. There is no mistake here with animal representations, although occasionally a child may need an introduction to a species. Teachers With Apps really admired the sensitive topic of animal welfare rights and conservation that this app deals with so well. Important life lessons and values stick when introduced and reinforced at an early age. Animal Rescue is a wonderful way to instill basic respect and kindness for other creatures.
Also, please take note - these developers have a series of traditional books for sale on their website, they look perfect for the toddler and preschool population.
Check them out here!
 Fifty percent of the sale of each book will go to the Born Free Foundation.