ABC-X-Plorer: Fun with Alphabets
, by
HM Direct
, is the perfect app to introduce your little tyke to the alphabet and the wonders of the iPad. There are many ABC apps but ABC-X-Plorer is a total standout! This 3D adventure is a lot more than FUN, it is completely user-friendly, intuitive, and incredibly engaging. Best part, this app developer has appropriate words and pictures to accompany all 26 letters of the alphabet from A - Z, including all the vowels. From a teacher's standpoint, there is a reason to stick to familiar objects and concepts, as well as introduce all of the vowels in the alphabet with their initial short sound. This is the way most educational institutions in the US begin an introduction to letters and letter sounds.
The darling spaceship in ABC-X-Plorer takes you on gentle yet exciting trips on land, underwater and into space. Your child will traverse all terrains and all climates, from day to night as they travel from a letter to letter supplying infinite possibilities for discussion and introduce vocabulary. The app can be paused at any time to discuss what is on the screen or to take a quick break. The settings menu has controls for ship speed, stop time, sound, and music, as well as a help section. This simple section will hardly be needed as the game's interactions come naturally. Another BIG plus for this app is that it allows your child to make connections between objects in the app and the real world; the rewards are in the form of intrinsic motivation. When a letter is tapped, an accompanying visual magically appears to reinforce the letter sound. We feel this app is executed so well and such an excellent introduction to the alphabet, we think it is A.O.K. that the letter sounds have been omitted from the app entirely.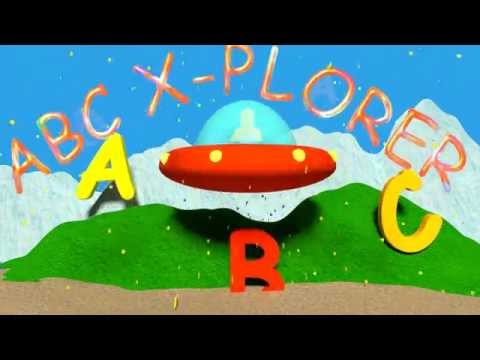 Our only suggestion to the developer would be to add a button to randomize the letters so the player would have the ability to begin to play at any letter.
Features & Benefits:
~ For ages 0 – 6 years ~Learn alphabets and associated objects ~Learn cause and effect ~Learn by visuals, animations, special effects, sound and touch ~Melodious voice of a child artist keeps your kid engaged ~Learn at your own pace ~Bonus: The Alphabet Song ~Beautiful 3D graphics ~Intuitive touch controls