Drive About: Number Neighborhood
, by
Artgig Studio
, is a brilliant concept to engage preschoolers through kindergarteners in plenty of exploratory learning, incorporating math readiness skills, in a super friendly format! We loved visiting the 9 different neighborhoods Artgig has planned for us. Each environment is filled with delightful activities focusing on building a strong foundation in math awareness. The kids we worked with were mesmerized; all of them played Drive About: Number Neighborhood for extended lengths of time. The real indicator this app is a keeper, with extended shelf life, was evidenced by how often children returned despite our pleas to try something new. Playful learning core concepts include counting, ordering, matching, number identification and number writing. This app with its quirky scenes, coupled with some of the most darling characters, is so well done.  Drive about: Number Neighborhood is bound to be added to the list of favorite apps by teachers, parents, and children. What we liked most about this app was the simplicity of activities and the downplay of rewards. We did notice that the game Construction Blocks would allow you to continue even when the blocks were placed in the wrong order (the lights did not go on - most kids didn't seem to notice).
Game Descriptions:
Catch-a-Sea Pickle - Tap the pickles displaying the target number
Whale Feeding - Use a slingshot to feed the whale the correct number of cabbages
Cloud Writing - Trace the numbers in the sky
Construction Blocks - Stack the blocks in order to turn on the lights
See-Saw - Balance the animals on the see-saw with equal sums
Space Vacuum - Clean up and count shoes, donuts, marbles and more
Number Painting - Color by number to paint a masterpiece
Cookie Bakery - Play chef and decorate your cookies with matching toppings
Snowboard Slalom - Guide a snowboarding yak to touch the flags in order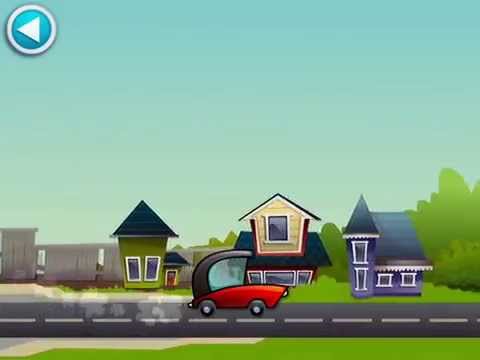 Give your kids a license to drive a variety of vehicles across land, sea, and air in an environment that encourages free play, exploration, and fun.