theGames: Grade 2 Math Standards - Practice Common Core Math for 2nd Graders
by MaypopDesigns - I very much like the idea of this app, to provide math practice aligned with CCSS standards for 2
nd
graders. The authors present a very impressive list of CCSS standards that are addressed within the application. The learning process is organized as a game, supplemented by appropriate and great graphics, and without unnecessary distractions. The game is fast paced with appropriate rewards
, which keeps children engaged in play. The app can be used by several players and will keep a separate record for each of them. It provides the score for each player based on the results of the practice. New users can start to use the application without any problem, using intuition and common sense. Also, there are no in-app purchases, which is always appreciated. In my opinion, the parental/educators involvement is needed, to decide a number of things:
Which topic the child is well versed in, and what topics are not at the proper level.
What represents a "good score".
What are the topics that require additional learning practice and should, therefore, be repeated, if necessary?
During my research in playing the game, I stopped and checked my results. Based on this, I decided to play again strictly based on "recognition". It was a bit of challenge for me to find the rules description inside the app but after reading the rules I was able to implement them and was able to further "individualize" my practice set. As I continued to play, questions become harder. The issue is often how to define, if the question is too complex for a 2
nd
grader and whether the necessary level is reached. Overall, the app is quite useful, and with parents/educators help, provides a good preparation for CCSS standards test.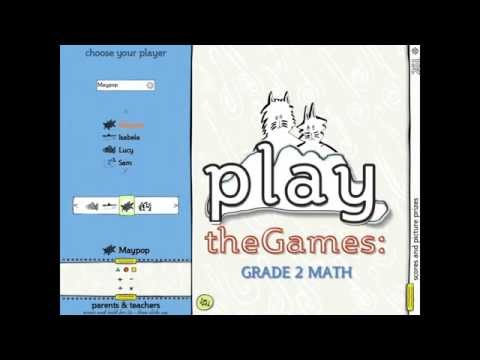 Teachers With Apps
adds:  "We are looking forward to field-testing this app with kids, ourselves! We find
theGames: Grade 2 Math Standards
to be fast paced, fun, and completely engaging! Best part: this app covers core curriculum that will help students in elementary school build a strong mathematical foundation.
About the Author
Tatyana Belyavskaya graduated from St. Petersburg State University with an M.S. in statistics. She also earned her Ph.D. in Operations Research from the same university. Tatyana taught programming, statistics and numerical methods in Telecommunications University, St. Petersburg, Russia for more than 20 years. She moved with her family to the USA in 1991. Over the next 20 years, Tatyana was a software engineer, a Web designer, a database administrator, and an information systems analyst. Prompted by their grandkids' math questions and problems, Tatyana and her husband, a software developer, decided to reach more children and help them master basic math skills. They founded the company Bel Math Apps and published a few tablet, phone and desktop applications for arithmetic practice. Tatyana's hobby is the history of the world and the human civilization.