In a recent
TED Talk, Carly Shuyler
describes the nonsensical concept that all screens are bad for children and describes how she battles the existing conflict with her own child. She describes how parents are being made to feel guilty and fearful about the acceptability of digital play or more simply put, young children having screen time. She stresses that what's most needed is guidance! Shuler's reaction to, "
Children should learn from play, not on screens
," is an emphatic,
children today can play ON screens and they can LEARN from these experiences
. She feels screen time is going to be, and already is, a major game changer in the children's media landscape. To be educationally correct, I totally get the concept of recommending no screen time for the two and under age group and limiting screen time for toddlers. But I've also seen many very young children adeptly finding their favorite apps and witnessed powerful learning take place when engaged with the screen. Once again, I resort to my mantra, "Moderation is the Key to Life." What are your thoughts on the delicate topic? Please share your comments.
The magic that happens when fun, research, and education converge in quality children's media is inspiring to me. But the new media and technologies that are available to children can be overwhelming, so I'm motivated by helping parents, teachers, and developers figure out the best way to use new technologies help children learn and grow. Today's children can play on screens; a new form of play that offers novel opportunities for creativity and learning. I hope to inspire parents, educators and developers to push the boundaries of children's 21st-century play and learning.
Carly Shuler at TEDxManitoba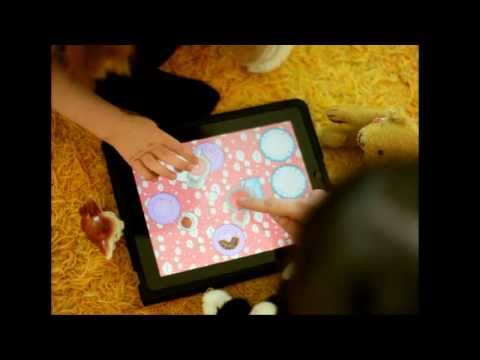 For great app recommendations for toddlers see this Teachers With Apps
review
: Ms. Shuler is a researcher, developer, and author in the children's media and toy industry. As our inaugural Fellow, Carly researched and authored a number of Cooney Center reports, including 
D is for Digital
 and 
Pockets of Potential
. Since her fellowship, Carly continued her work with the Center, leading many of our industry initiatives and research projects with a particular focus on consumer trends, informal learning, and mobile devices.