Recently via
Linkedin
I luck into a watching a brilliant 
TEDx
 Talk, the poignant message is loud and clear. Education is our silver bullet and we need to empower teachers to help students go
to
places they
'd
never thought possible. My thirty-year career as a special education teacher has given me the chance to work with the underdogs, many were struggling and reluctant learners, others just didn't fit into the box that we call school, most of these students sincerely wanted to learn and just needed someone to believe in them. Teaching is not a job for me, it is my passion. As is,
b

uilding the comprehensive toolbox for the 21st century classroom to share with educators everywhere is my goal.
Anyone who knows me is well aware that I am not a supporter of the
CCSS
because of its assessment piece and the module concept where everyone is not just reading the same book, but they are on the same page. In a
previous blog post
I wrote, "We need to be testing levels, not grades. Just because a child chronologically falls into a specified grade, it does not put all children
on the same ability to read a page.
Some children may not even be in the same book." And
in another post,
"The real beauty (of technology) is that students can work on their own level 
and at their own pace -
not everyone will be expected to be on page 39 at the same time." So WHY do we insist that all students meet the same criteria on a test? What keeps resonating with me is the dire need to prepare all new teachers with a comprehensive toolbox for the classroom of the future. Join me on Ideapod to see - 
Building the comprehensive toolbox for the 21st century classroom.
What can
you contribute? What is your view in teaching in this new world of teaching every child according to their capabilities vs. the common core standards of one size fits all?
Watch this
TEDx Talk
by
Jaime Casap
who is the
Education Evangelist at Google
and hear it for yourself, loud and clear, we need to save our future!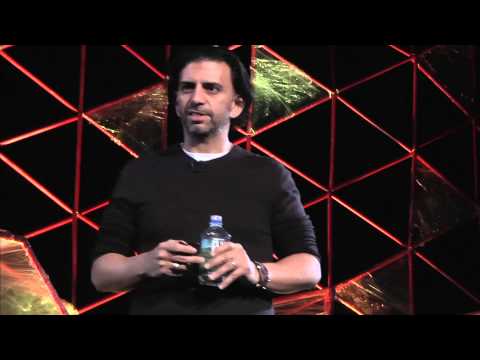 Education is the silver bullet that has the power to disrupt poverty. It has the potential to break the cycle of poverty in just one generation. At the core of the American spirit is the ability to look at any child, no matter their social status, and say to them, "If you get your education and work hard, you can have the American dream." It feels like that's getting harder and harder to say. We are in danger of losing the power and potential of the silver bullet and our very future depends on saving it.