Captionable - The Ultimate Photo Guessing Game
by
Blueboard Media
was originally conceived as an educational tool for learning vocabulary, language, social studies and current events. It morphed more into more of a social media, branding concept and has had considerable success globally. When Captionable contacted me for a review I was immediately drawn in by the educational possibilities. Although Captionable, is not necessarily intended to be academic, and the social media aspect is usually frowned upon in most schools I saw the potential and tried it out. Oh my, the field day I could have had using this app when I taught middle school students.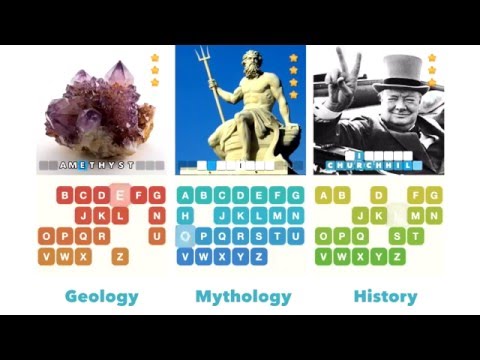 One trick I learned when transferred to the intermediate grades from the primary was to always have something ready at the beginning of each period. A BOP as it was known could be any type of introductory or review activity that children could do when there was downtime between switching class periods. I always loved posting the BOP on the white board and since most of the students were all carrying an iPad I tried to make it an activity that allowed them use of their iPad's. Since the 1:1 implementation was new and most teachers asked students to turn their iPads over in the beginning of each period (and many teachers never used this "new" tool with their classes) I looked for avenues to utilize the tool and it was a motivator for my special needs students.
Fast Forward: Captionable could have been an ideal app for any of the curriculum areas that I had taught (which were ELA, science, social studies, and math) for its ease of use and option of making your very own game. This app allows for any photo from your camera roll to be used with a customized caption. Part jeopardy, part hangman, and part crossword, this guessing game is a fabulous way to work in tandem with word skills and any curriculum area. 
The concept evolved into today's dynamic platform for humor, social commentary and brand engagement along with its educational roots. Captionable's platform allows digital media providers, bloggers, and brands to dynamically update their sites with playable captions/content as often as they like. The platform is free and content can be posted remotely from any iOS mobile device.
With Captionable you can: - Turn any photo or GIF into a word puzzle - Add any type of caption you like complete with symbols or emoticons - Send to all your followers or privately to a friend or group - Follow your favorite accounts - Leave feedback in the form of ratings and comments - Browse the current top ranked puzzles
Teachers With Apps worked with a wide variety of children of different ages and found that the app was totally addictive after just a few attempts. You could actually hear the gears in the brain churning to solve the word puzzle with the least number of misses. You are given four stars to begin and if you choose a letter that is not needed for that particular caption it is considered a miss, thus you lose a star. Tips for Game Play:
 Try a vowel or two or three first
Try and solve two and three letter words
If you think you know one of the words, try and spell it in its entirety
Most common letters (besides vowels) are T, N, H, S, R, and L