All right, I confess, I have been in love with Crayola for over 50 years. There is nothing, absolutely nothing that beats a new box of Crayola crayons – the feel, the smell, and the possibilities of drawing out your wildest dreams. And the best part of all is that Crayola continues to introduce new ideas and products to each succeeding generation of makers. They supply the tools of tomorrow by teaching kids how to spin tales and illustrate new adventures in a totally modern way. By keeping up with not only how kids learn, they also explore what interests them to keep motivation high.
Crayola's Easy Animation Studio
 made by
Daqri
is a blending of traditional methods and something new on the digital front that facilitates creativity and independent thinking in an easy to use format. It's been out for a year or so – and contains a mannequin for modeling, a coloring book, and comes with a free downloadable app. Each works in tandem so that kids are able to produce and sequence animations by programming from a preset list or capturing the mannequin's movement. So what makes this so special?
The App – Easy Animator is a free download. And yes, you can run it without having to buy the Easy Animation Studio, but by not using it, kids are missing out on at least 80% or more of the experience. By bringing the motor system on board with coloring and manipulating the mannequin, a child's ability to comprehend and integrate the sequence of lessons improves via direct experience. Learning to handle manipulatives and follow directions is a life long skill. It's experiencing that transition from a simple thought or idea and then making it happen that makes learning come alive. Through active experimentation or trial and error, Easy Animation Studio takes essentially a 2D world and changes it from limited interactive features to a robust and tangible world where the child is firmly in the director's seat.
On opening, choose a character – this can be from the app, coloring book or by printing out a coloring page. One does need an air printer that can input information from an iPad to reprint the coloring pages from the app. To be able to print out extra pages for large classrooms and busy clinics is a thoughtful and generous gift from Crayola and means the Animation Studio has staying power. Coloring can be as precise or in broad strokes and everything turns out well. After coloring, scanning the artwork into the device can be a little tricky at first as one needs just the right angle and a brightly lit area. Depending on the regulation of a child, one may choose to do this during an off time or have older siblings or student's help. When it's time to pick a background scene or snap a picture on the spot. I would love to see in an update the ability to use pictures from the camera roll. That way kids could animate a character from a favorite vacation or play spot.
The fun is just beginning, as now it is time to animate! By moving the mannequin and taking stills, you can form a repertoire of choreographed movement or choose from 24 pre-programmed moves. It's fun to do a combo, and for the little ones, it gives the learning experience a bit more structure. Next stop is to add sound and save! Then sit back with some popcorn and watch the video! The whole experience is really just thrilling, and the possibility to extend the play and enhance practical life experiences is endless. An easy hook up of the iPad to a TV and a class can create a movie theater. Make Posters, print and cut out tickets, and sell popcorn. These are valuable life skills and as we know, children learn best when they are enjoying themselves. Easy Animation Studio would be a great addition to any art class from pre-school on up, therapy clinics or for home use on a rainy day or family fun night. It's certainly a TWA top pick and highly recommended. There are also animation theme kits such as ones about fashion, cars, and even a Star Wars themed Studio – so check it out!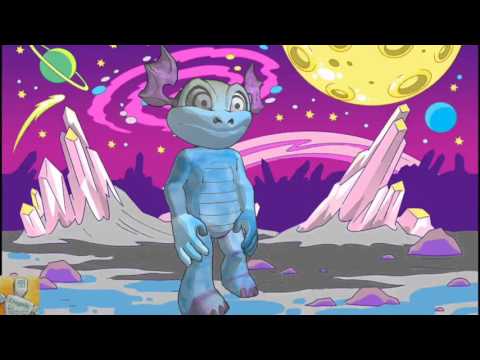 Jo Booth OTR/L has been an Occupational Therapist for over 35 years, and currently practices at EasterSeals of SEPA, Montgomery County Division mainly focusing on Early Intervention. It is an APS (Approved Private School) and home outreach based setting. She has also worked in Adolescent and Adult Rehabilitation. Writing reviews for Teachers With Apps have been a tremendous opportunity and experience to share and learn with others.