A special video came through my inbox this week and it reminded me about the changes in education and the constant evolution in tech. This is a lengthy video, but I do encourage anyone involved in EdTech to watch it through. I learned so much from these wise women and was reminded of the Dynabook designed by Alan Kay. This rather impromptu interview with Warren Buckleitner as moderator, and two legends from the educational world: 
Cynthia Solomon
 and 
Edith Ackerman
 talked about kids, tablets, play, and learning from an accomplished perspective.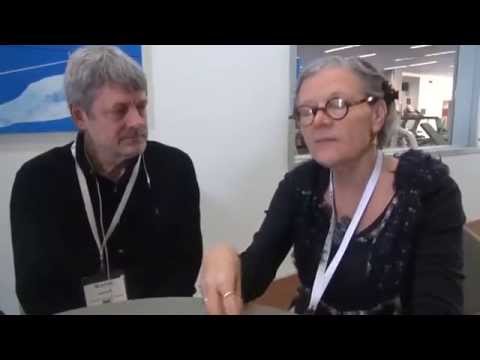 These wise women are known for being in the forefront of education, Solomon being a pioneer in artificial intelligence, computer science, and educational computing while working with
Seymour Papert
 and Constructionism and Ackerman a brilliant scholar, a leader in Constructivist and a protégé of 
Jean Piaget
. If you are anything like me I needed to know the difference between Piaget's Constructivism and Papert's Constructionism, read this paper written by Ackerman explaining 
What's the difference
. Watching this video got me to think again about how far tech has come in the last 50 years. We actually had a facsimile of a tablet in concept way back in the late '60s. I went on to do some more research and this is what I found out:
In 1968 Alan Kay created a very interesting concept—the Dynabook. He wanted to make A personal computer for children of all ages— a revolutionary new device that was thin and very light in weight, it had a big screen, keyboard, and a stylus. 

It embodied all the elements of a graphical user interface, as early as 1972.

The Dynabook concept was basically our first tablet. It would have given adults and children the opportunity to have their own PC device to access digital media.

 Unfortunately, the Dynabook was never built; it was too far ahead of technologies in the '60s and '70s. Here is the

original abstract in PDF Form,

written in 1972. Kay warns that

it should be read as science fiction,

but he does go on and guarantee that much of what he discusses

will actually happen in the near future.Wow, the future is here!