As part of Thanksgiving American family celebration, children can enjoy this new amazing iOS app "
Gobble, Thanksgiving Tale & Games
", that includes an enhanced eBook (20 pages long) with 19 puzzles and memory games.
An entertaining experience
This funny story includes graphic colorful animated illustrations with a catchy orchestral soundtrack, vocals and lyrics which add an expressive character to this adventure. This app will have children captivated and full of laughter while learning facts of the first Thanksgiving feast. Children can also revisit the story through the game activities.
An educational tool specially designed for children aged from 3 to 11 years
This original story is endorsed by a childhood education specialist in the role of words, colors, dynamics, expressions and emotions in children's learning and development. Detailed illustrations challenge children to spot things and develop their vocabulary, learn the character expressions, and describe their emotions.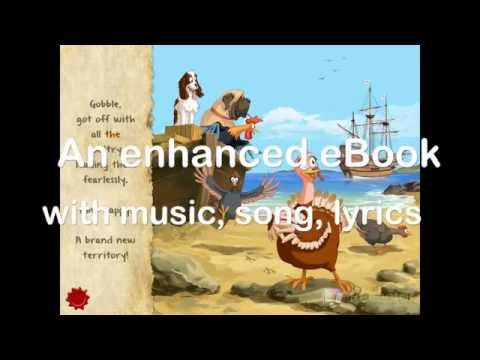 Highlighted lyrics option in "karaoke style" help children to read or sing along with the story. Then, parents can also encourage their child to read as well as sharing a pleasant moment. This is the first app of "Gobble Story" in the series. The next episode will tell us how Gobble secretly embarked on the Mayflower.