Berrytale Studios has released a new learn-to-read app, Hale's Tale. It's developed in partnership with Finnish game designers and US professional educators. Hale's Tale is a fun, innovative approach to learning how to read. Children embark on an exciting adventure where they play mini games that strengthen their early reading skills.
At Berrytale Studios, we believe that children can quickly blossom into confident, capable readers when they're highly motivated to learn essential reading skills. Guided by this conviction, game designers teamed up with educators to fuse an adventure story with fun, systematic reading instruction. For young learners, it's an irresistible combination.
Hale's Tale targets these foundational reading skills:
- rhyming
- phonemic awareness
- print awareness
- letter-sound knowledge
- sight word recognition
- decoding (simple) single-syllable words
Download Hale's Tale for free!
App Store: https://itunes.apple.com/us/app/hales-tale-learn-to-read/id1184892804?mt=8
Google Play: https://play.google.com/store/apps/details?id=com.berrytalestudios.halestale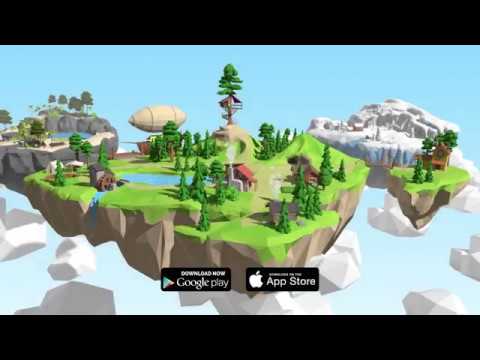 Thanks to researchers, we know exactly what young children need to blossom into competent readers. They greatly benefit from mastering "early word reading skills"—phonological awareness, letter knowledge, and various sight words.
In general, there are two predominant approaches to learning these key skills: one is more adult-directed and onerous, and the other is more child-directed and playful. The most common approach is the former.
Time and time again, well-meaning grown-ups push kids to develop reading skills through tedious, uphill tasks—and, predictably, the joy of learning to read dries up.
But there's another way.
At Berrytale Studios, game designers and educators created Hale's Tale to help young children master early word reading skills through a more child-directed approach—through playful practice that's developmentally appropriate.
In Hale's Tale, a child creates an avatar, sending them on a thrilling adventure across an archipelago. There, they encounter winsome characters and play fun mini-games that strengthen their early word reading skills.
The mini-games are suitably leveled. (Practice sessions gradually become more challenging for kids.) And, as the children play and master different aspects of learning to read, their progress is rewarded; they gain access to exciting, new levels and earn "coins" for purchasing useful items for their avatar.
Hale's Tale is a highly motivating, sensible approach to learning how to read, inspiring kids to master crucial reading skills with joy.