After being the
first student speaker
at the inaugural
Digital Citizenship Summit
, I am excited to announce that I have been invited to present at the
first international digcitsummit
at Bournemouth University in the United Kingdom on January 23, 2016. 
Help Bring Students to #DigCitSummitUK!
#DigCitSummitUK
has been making some incredible waves, proving that when you work together on a common goal, greatness happens. Last week we had a thunderclap that made over 600,000 Twitter impressions, and we are building, even more, momentum to get the event trending on Twitter! Not only are we making a remarkable digital impact, but we are working on the ground as well. So far, over
7 unique countries
from 3 different continents will be represented at the event. #DigCitSummitUK has truly evolved into an inspiring global event working to facilitate conversation on the safe, savvy, and ethical use of social media for students. Currently, various speakers at the event are working on crowdfunding and sponsorship to make their way from their hometown to London. As a student, I am fortunate to have been presented with the opportunity to facilitate discussion with educational leaders worldwide. I hope to be able to raise enough funds through my
PledgeCents
and my 
GoFundMe
page to attend the event as a speaker and facilitate these discussions. (For every Facebook share my PledgeCents page receives, PledgeCents will match $1 to my cause!)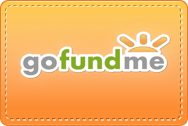 I would be incredibly grateful for any contribution made by any individual or organization. Every amount raised and funded by sponsors will not only help me recognize the truly remarkable nature of this opportunity but will contribute to the change in education. I will be working diligently at the summit to have real, open, and honest conversations between parents, students, tech companies, educators and the business world regarding the challenges of raising children and teens in today's interconnected and networked world. I want to go beyond talking about what we should avoid online and focus on what we should encourage. With your help, I plan on making a difference in moving real solutions forward that will influence all students on a global scale. I am honored to be invited to bring the student voice to the inaugural international summit. Thank you to all, in advance, for your support! It does not go unnoticed.
Timmy Sullivan is a 17-year-old high school senior at Burlington High. Sullivan travels the country presenting at leading educational technology conferences about the need for personalized learning and an educational revolution. He works as a freelance blogger, freelance keynote speaker, and is a student eagerly pursuing a degree in education and the Spanish language. He firmly believes that quality education is a civil right. On March 23, 2015, Burlington High School was the site of the first ever
TEDxYouth@BHS
TEDx conference. An event co-created by 
Nikhil Thakkar
and
Jenn Scheffer
, the TEDxYouth@BHS conference brought students, educators, and professional 
speakers
from across the country to present their ideas worth spreading.
Please help this incredible kid forge into the depths of digital educational content and support his 
GoFundMe
 campaign, days are numbered and we must help those evangelists slated to make a difference on how education is delivered in the future. They need to be represented at this conference. Please share, we need Timmy to contributing to the student voice of what is needed most public schools.