Math Tales - The Jungle
, a new app by
Marshmallow Games
has taken the classic nursery rhyme, modernized it and added engaging math activities to accompany each verse. Great concept and the kids we worked with really fancied playing. The language of rhyme paired with multiple math concepts have been rendered in an age appropriate fashion and the illustrations are charming. Brilliant - give your child the opportunity to acquire both reading and math readiness skills all in one adorable app! As teachers, we like the common sense approach of introducing preschoolers and early primary grade students to encounter math along the way via a cute animal verse - the segue from one activity to another and the transition from story to mathematics flows seamlessly. Separating the rhymes into chapters makes this app easy to access whether it be for finding a favorite character or revisiting a math concept.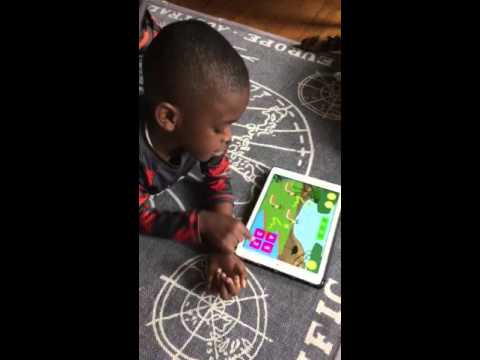 There are 
 twenty-seven 

math

 games associated with six different educational objectives:
colors

numbers

logic, patterning

visual perception

spatial perception

basic addition & subtraction 

math

operations
These games and activities are broken down into nine different chapters each featuring cute characters and simple story lines to enhance game play. The app has a settings menu to turn voice, music, or sounds off if desired. Always a good idea to include these types of options for teachers or parents to choose from depending on who is playing the game and where. There is also a secure parent area that gives a brief description of each math concept when a child has successfully mastered any given concept the coordinating icon will become activated. It is also worth noting that this app contains no in-app-purchases and no ads.
Math Tales series will accompany your child in learning basic math and logic with nursery rhymes that
make
learning very funny!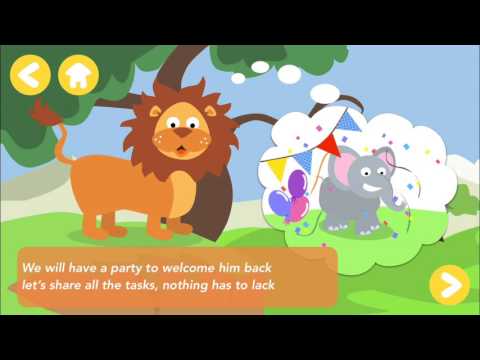 Wish List:  Some children were so excited to get to the math activities that they flew through the nursery rhyme, it would be helpful to add an option so that you could control their ability to scroll ahead. One minor change would also be to say the color name when it is clicked and dragged in chapter one and mix up the color choices in chapter four - we were only asked to find yellow. (This presented a challenge as the home and arrow button are also yellow.)