Mobile Technology is for Kids
Everywhere I turn mobile technology is being discussed or written about in regards to kids and their usage. Often it is an article with an alarming message about how we are turning out kids into zombies, or some statistics about the exact data usage of our teens. Rarely do I hear about children driving the technology despite the maker movement. The shift to "making" represents the perfect time for a shift in our present model. We have new technology and need to expand future opportunities for our children, they need to have direct experiences with it and create on their own.
Hal Abelson
in a recent interview by
Warren Buckleitner
at the MIT Sandbox Summit stated, "'Mobile technology is for kids.' I specifically said it that way because when we did LOGO, we'd say 'Computers are for kids'." Josh Sheldon talks of how he was programming back in the 1980's in his own elementary school's basement. The challenge today is that we need to give kids access to the tech and be on the other side of the screen. There is not the idea today that kids should be the ones making the mobile computing, apps are the ideal venue for this younger generation. Apple makes it very difficult for any developer; IOS needs to open the ability for kids to distribute their own applications. Charging $100. a year and mandating within their terms and conditions
that you must be 18 years old
to be a certified developer is a disservice. The education realm is not embracing the child in the driver's seat doing the creating and has not latched on the concept that computing is not the future - it is now!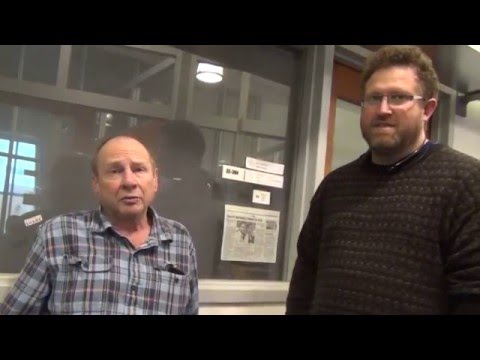 In the above video,
Hal Abelson and Josh Sheldon discuss the fact that children's role in tech is not one of creation as the original computing pioneers thought it should be. A sad state of affairs that kids are not the makers or creators and are only on one side of the screen.