Will the
next great innovation really change our pedagogy? Will tech revolutionize education? 
Recent research
reveals that students perceived that social interaction improved their learning by
enhancing their knowledge of literacy and teaching and their critical thinking and problem-solving skills
. Nobel Laureate,
James Heckman
, an expert in the economics of human development has written that the greatest returns on education investments are "from nurturing children's non-cognitive skills, giving them social, emotional and behavioral benefits that lead to success later in life…" When students are expected to sit hour after hour and answer the occasional question with little interaction with peers is in direct contrast to the philosophy that learning is primarily a social activity. We learn best by being involved and doing. The next latest and greatest technology can certainly be an assistant to learning, but social skill sets and emotional well-being need more than consideration, they need to be the backbone of our educational system. Watch Derek Muller, he is on to something...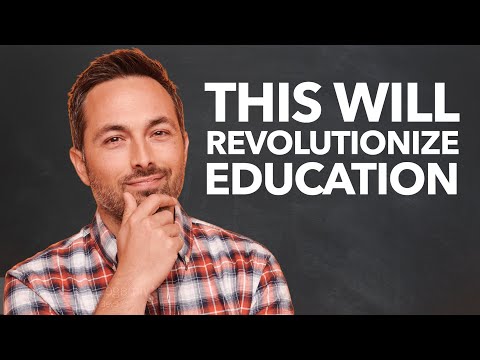 Veritasium
"The fundamental role of a teacher is not to deliver information, it is to guide the social process of learning....The job of a teacher is to inspire, to challenge, to excite their students to want to learn.  The most important thing a teacher does is make every student feel like they are important, to make them feel accountable for doing the work of learning."
In another blog on
TWA
, it was emphasized that educators and policy makers are starting to realize that the current educational system doesn't necessarily guarantee a well-balanced and healthy adult, even if grades show that a student has learned the concepts. We all know that learning is much more than memorizing content and the ability to regurgitate it for a test. Knowledge must be applied to real world situations where there are other people to connect and converse with. Michael Fullan writes in Teaching and Learning in the Digital World: Possibilities and Challenges, that teachers be the "change agent or activator," and students be a proactive partner in learning. This shift in students teaching teachers about technology, helping other students as peer tutors and co-learners, and helping themselves through taking on a greater share of learning as a partner is a powerful model. We will always need the teachers to nurture healthy social and emotional well-being. I'm optimistic, society is beginning to realize the importance of the teaching the whole child, and embracing the concept that social curriculum is as 
important
as the academic curriculum. Tech is a tool, it should be an integral part of how the classroom functions, it has the ability to make personalized learning more accessible, as well a myriad of other benefits. But its impact does depend upon a teacher's guidance. To quote
George Couros
,  
Technology will never replace great teachers, but technology in the hands of a great teacher can be transformational.  
Derek Muller - is a Scientist, Filmmaker, & Educator, 
Veritasium
is his channel of science and engineering videos featuring experiments, expert interviews, cool demos, and discussions with the public about everything science.