Guest blog by from Pauline France

Take Me To The River Education Initiative Launched with Berklee City Music
Lifelong musician and Grammy-nominated Producer/Director Martin Shore partnered with Berklee College of Music to develop the Take Me To The River Education Initiative, a music education curriculum based on Shore's award-winning feature film Take Me To The River, which explores the inter-racial musical influence of Memphis in the face of pervasive discrimination and segregation during the Civil Rights Movement. FREE Module Resource - Take Me To The River Education Initiative Launched with Berklee City Music
The Initiative, now being piloted in New York City schools, brings standards-based instruction materials centered around the film and its music to educations nationwide free of charge.
To officially kick off the Initiative, Take Me To The River and Berklee held a memorable launch event in mid-February at the world-famous Apollo Theater in New York, which featured students, musicians, and filmmakers, including everyone from William Bell and Otis Clay, to Bobby Rush and student band Music With a Message.
Highlights of the event include the opening act student band, Music With A Message; a performance by the Bromfield Trio; an energetic duo performance by Stephanie Bolton and rapper Tori WhoDat; and acts like hip-hop artist Al Capone, legendary artist Otis Clay, William Bell and more.
The Education Initiative was prepared with the assistance of the Berklee City Music program, a nonprofit education program directed by Berklee College of Music that enables youth from underserved communities to develop musically, academically, socially and emotionally, primarily through the study of contemporary music.
Vice President for Education Outreach and Social Entrepreneurship at Berklee College of Music, Dr. Lee Whitmore, commented on the collaboration.
"We are thrilled that Berklee City Music is a part of this amazing initiative. Take Me to the River brings to life, through music and film, an important chapter in the history of American popular music," he said. "Through Berklee's PULSE® music method and the film's reach into schools, we're able to educate a new generation of young people about the musicians and social context surrounding the music of the Mississippi Delta." 
The initiative helps students:
Make cross-curricular connections in music, the arts, history, social studies, civics, and media and studies, specifically as it relates to the Civil Rights movement.
Develop skills in music analysis and creativity, music performance and composition, critical thinking, communication, and political analysis.
Accommodate a variety of learning styles.
Engage in inquiry-based and experiential learning.
With this guide, students will learn the significance of inter-generational and inter-racial collaboration, the historical context of the Memphis music scene in its heyday and today, and the ways in which individuals make an impact on music, culture, and history.
In Take Me To The River, students and teachers will experience hip-hop artists such as Snoop Dogg, Lil' P-Nut, Hustle & Flow's Oscar-winning Frayser Boy, Al Kapone and Yo Gotti being paired with Grammy-winning legends of Memphis soul and R&B, including Mavis Staples, Bobby "Blue" Bland, Booker T. Jones, Charlie Musselwhite, Bobby Rush, WIlliam Bell, Otis Clay, and the incomparable session musicians of Stax and Hi Records. 
The activities and lessons produced for the Take Me to the River education initiative are recommended for grades 6 and up and are available free of charge at tmttreducation.com. Berklee City Music will also make these lessons available through the Berklee PULSE Music Method, an online music education portal available to members of its City Music Network and participants of Amp Up NYC.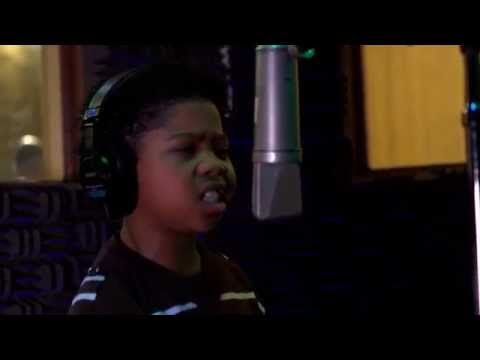 You can download resources and learn more about the Take Me To The River Education Initiative HERE.
Pauline France was born in Southern California and raised in the United States and Mexico, Pauline France fashioned her bi-cultural heritage and bilingual upbringing into a top-notch education in both music and public relations. She studied classical guitar at the Centro Hispanoamericano de Guitarra in the Conservatory of Baja California and earned her bachelor's degree in journalism with an emphasis in public relations from San Diego State University. While in college, France began teaching guitar privately and in studios and obtained a certification in guitar pedagogy from the National Guitar Workshop.
Immediately after graduating from SDSU, France embarked on a vigorous PR career at Fender Musical Instruments Corporation, where she coordinated an extensive wealth of public relations functions for three years, including television appearances, interviews with A-level magazines, international events with global media, and more, for brands such as Fender, Gretsch, Jackson, Guild, Takamine, and others. She currently serves as the PR and Content Manager for Mad Sun Marketing, a boutique marketing, and public relations firm servicing clients in the music and audio industries.